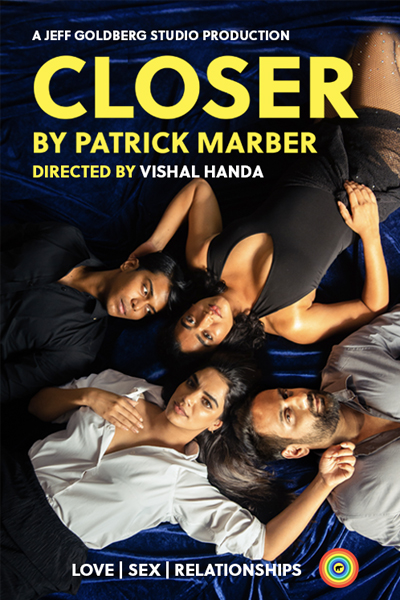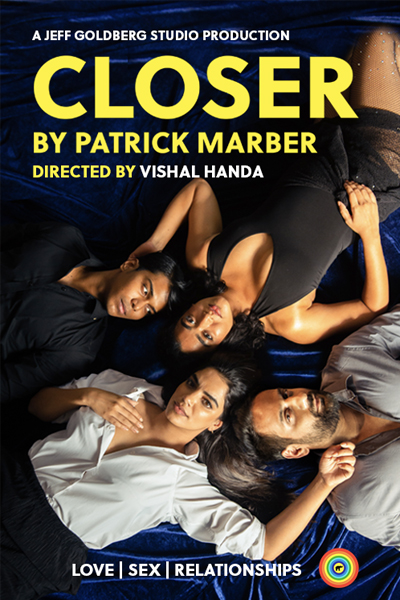 "Lying is the most fun a girl can have without taking her clothes off, but it's better if you do"
A brutal anatomy of modern romance, where a quartet of strangers meet, fall in love, and become caught up in a web of sexual desire and betrayal. Set in London in the 90s the play is about the kindness of strangers and the cruelty of desire. Written originally for theatre in 1997, Closer became a cult classic in 2004 after the film adaptation starring Julia Roberts, Jude Law, Natalie Portman and Clive Owen for which it received an Academy Award nomination.
This play is produced by The Jeff Goldberg Studio, the most prestigious method acting studio in India.